How to Use Milk Crates for Your Garden
Whether your garden is large or small, your outside space has the potential to help you relax and unwind. Time and again, studies have shown that nature can relieve stress so nurturing your own green area can be an excellent idea.
However, you don't need to be an expert landscaper to create an inspirational and uplifting space. There's lots of cost-effective and easy ways to make a real impact in your garden and one of these includes using milk crates. Here's a few ideas about how to combine milk crates and gardening for the best effect.
Using Milk Crates as "Air Pot" Planters
You might be wondering whether there's any point using milk crates as planters when there's so many other options on the market, but as well as being economical they offer many other benefits too.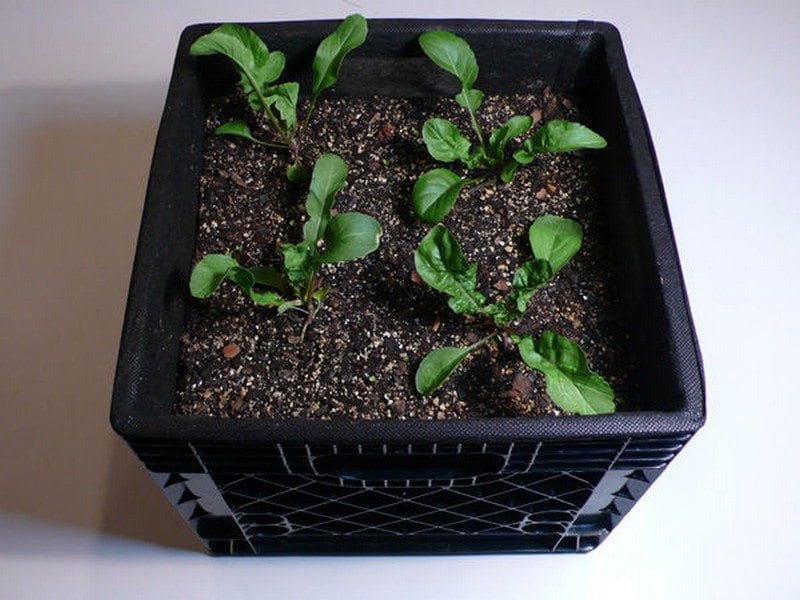 If you only have a small amount of outdoor space it can be difficult to find plants that are suitable. A new technique known as "air pots" is perfect for milk crates and not only benefits your plants but looks very attractive too.
Stacking milk crates on top of one another, two high, works particularly well in compact areas such as balconies. It's an easy way to fabricate a raised bed, giving an instant impact and easy access. However, although the visual effect is striking that's not the only benefit. The plants have the opportunity to grow much more successfully when stacked in this way.
This is because the milk crate planters provide plenty of space and air at root level, and this encourages better growth. You'll need to line the top crate with landscaping fabric and fill it with soil before planting. Air will be able to permeate through the membrane from underneath and you'll see fabulous results.
Creating an Eco-Friendly Milk Crate Garden
Using milk crates in your garden gives you the opportunity to organize your plants in a different way using a technique known as square foot gardening. Milk crates are the perfect dimensions for this, giving you the most out of the space available.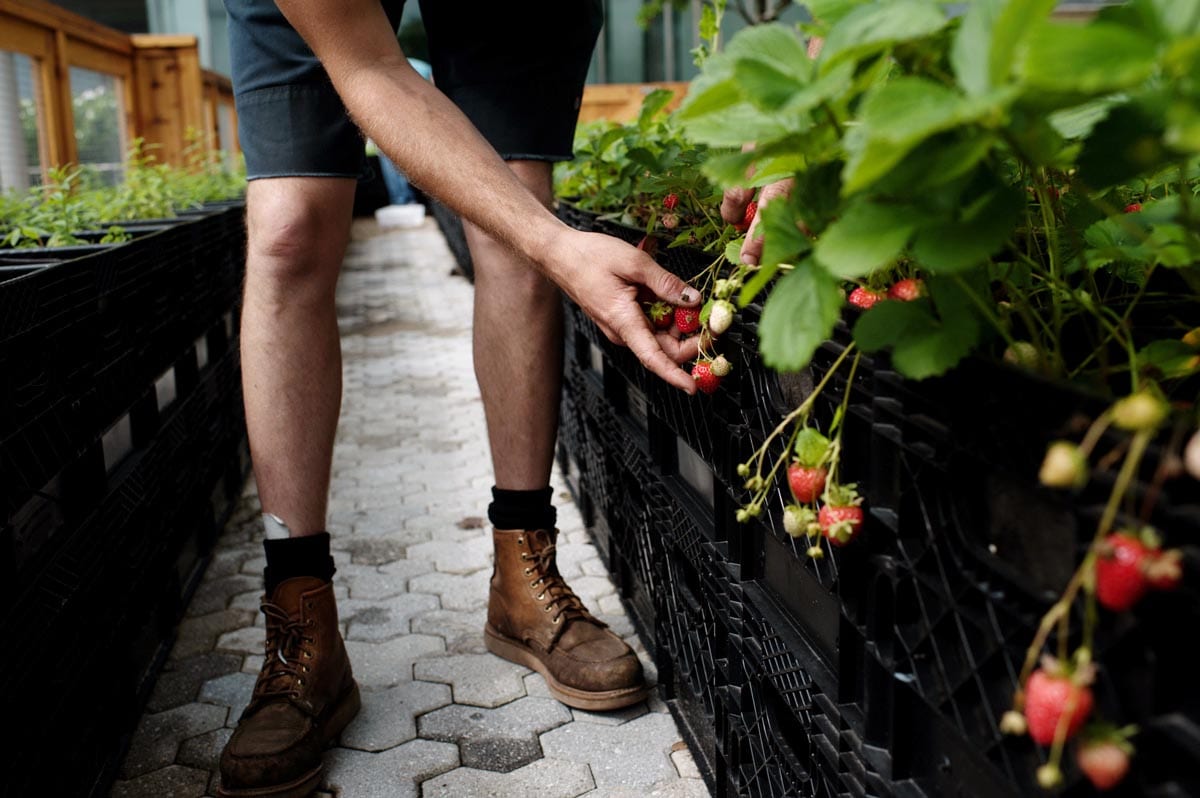 Square foot gardening is often used when planting vegetables or crops but is flexible enough to be used for flower or other types of vegetation too. Square foot gardening is a win/win concept as it involves less work for you as the gardener and uses fewer resources too. Estimates suggest that there's around 10% less water required, 20% less space and a 50% reduction in cost. This makes it affordable and sustainable, a great combination.
The method involves sectioning your garden into small plots, and this is where you'll use the milk crates. Line each crate with landscaping fabric before filling with soil and compost. Next is the fun part! Choose the plants, flowers and vegetables you want for each crate and start planting! You'll know exactly how much space you have in each crate which allows you to plant more effectively without wasting any room.
If you've been looking for a way to introduce the joys of gardening to your children, the square foot method is the perfect place to start. The smaller size of the crates is less overwhelming than a patch in a large garden and is very manageable for smaller hands!
Use plastic crates for vegetables and plants wherever you are!
If you choose to use plastic crates in your garden, you will open up a new world of opportunities. Rather than being confined to planting in traditional beds, you will be able to enjoy portable and flexible gardening; the only limit is your imagination.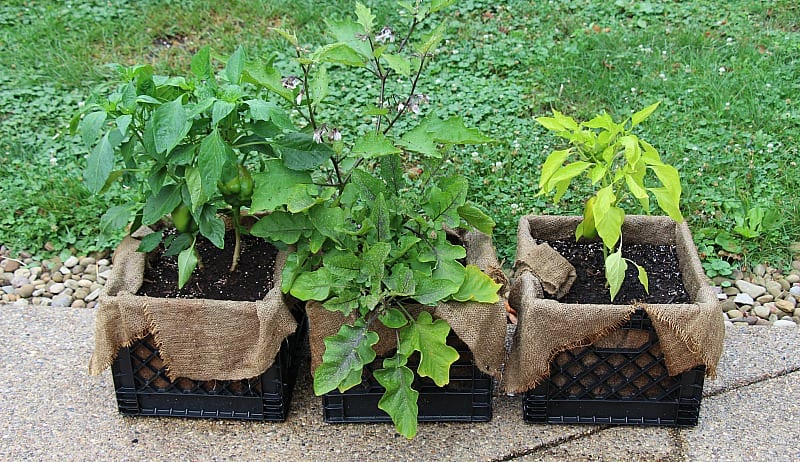 Milk crates are strong and secure and make the perfect base for different types of planting. If you have a larger outdoor space, you can use plants in crates to give you the option to move things around. Switch around your garden by moving the crates and your yard will always have a fresh new look.
If you want something completely different, milk crates can either be hung from S hooks to create unique hanging baskets or stacked on their outer edges. Plant vine crops inside; cucumbers, melons and squash work beautifully. These can be alternated with other types of vine plants such as hydrangea and clematis for a truly spectacular effect. You don't need to stick to conventional methods of planting either; try using the sides of the crate rather than the top and you'll end up with a magnificent tumbling effect.
Milk crates can help you to reinvent your garden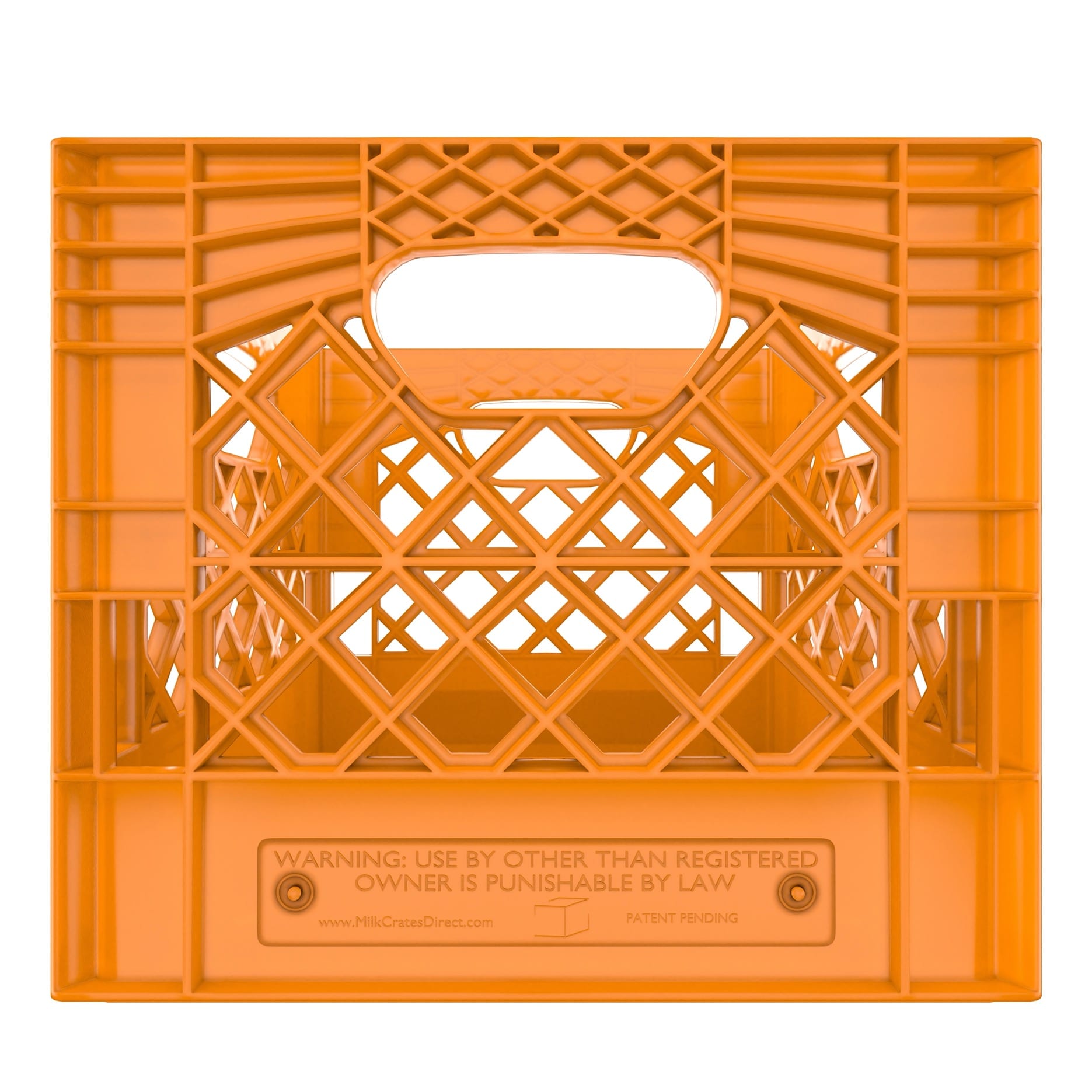 ​
Milk crates can be used in all types of outdoor spaces, whether you're planting crops or a flower garden. Very affordable and easy to manage, milk crates open up new opportunities. You can either cover the crate with landscape fabric or burlap for a natural effect or show off the colors of the crates for a kitsch and retro appeal! If you haven't tried milk crate gardening yet, there's still plenty of time; buy your milk crates today and join the planting revolution!